Dear Boys and Girls,
I had an amazingly fun-filled, inspiring weekend at the Dallas BeachBody event. Please enjoy the picture show!
****
I went up to Tony and said, "Okay, I want a picture where you're admiring my muscles." He said, "Is that what you want?" I said, "Ya."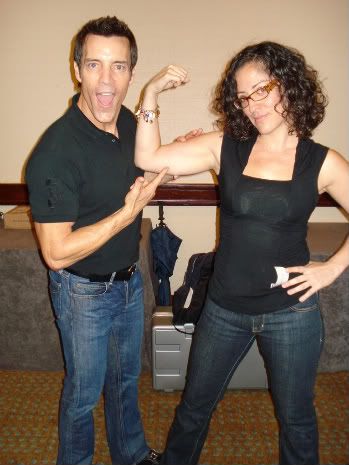 I snuck up behind him as he was chatting with someone and had someone take this shot. Um, I really do look like I'm in heaven.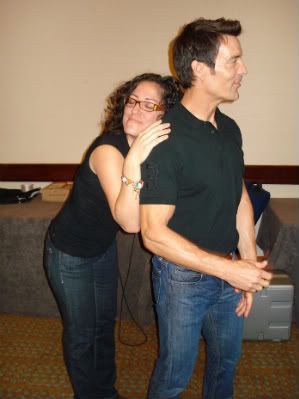 Here I am with top-coach Traci Morrow. She is so tiny, so beautiful, and so sweet!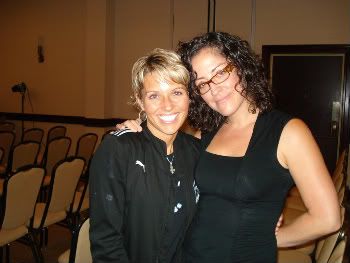 I told Mark Briggs, "Come on, Briggs. I want a picture of you showing Barbie some love." I really am demanding, huh?
And this is Barbie and Puckhead:
Who's Puckhead, you ask? He's Mr. December 2007's Monthly Contest Winner. And yes, he's got the X tattooed on his body!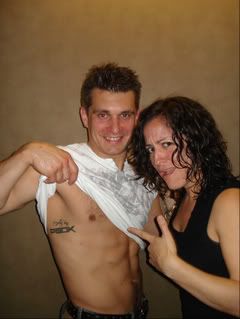 Barbie and Briggs post workout with Tony Horton. It was awesome to have Mark there to correct my form and give me some pointers!
I left feeling more inspired and committed than ever to my own fitness and to coaching!
Bring it on!
Barbie, PhD